InterShoot 25 years.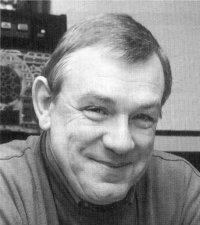 First of all I want to congratulate the organizers with the 25th anniversary. Of course it is quite an accomplishment to organize such an event for 25 years, always looking for new ways to offer the competitors a good match.
It all started in the old farmhouse-turned-shooting range in Zoetermeer where the matches at the time were characterized as a meeting of countries and a social gathering of participants.
Zoetermeer became too small and was replaced by the Houtzagerij in Den Haag, it started to become more professional and to us, the air rifle team, it was the last opportunity to assemble the team that would participate in the European Championship.
The full L.T.C. (the countrywide Technical Board) was always present to judge the results of the shooters and in the tropical garden were, whilst enjoying the pleasure of a drink and the traditional Dutch 'bitterballen', the participants were announced.
The tropical garden was something special, and the tension in the air rifle team was very present and when the results were announced there was always either joy or disappointment.
I have had the pleasure to experience 20 out of the 25 InterShoots as trainer-coach of the air rifle team.
Willy Hillen