InterShoot a Classic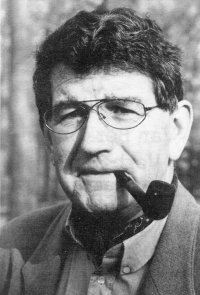 When InterShoot was organised for the first time in 1977, only few would have suspected that one day we would be celebrating its 25th anniversary.
Well, that day has come. The shooting sport in the Netherlands can truly claim a 'classic' with this anniversary. The event has always been organised in The Hague and has always enjoyed international presence.
InterShoot is the brainchild of the late Stek Geerts. His objectives were on the one hand to promote the shooting sport in general, on the other hand to get The Hague on the sporting agenda.
From the outset the organization has been done without the Koninklijke Nederlandse
Schutters Associatie, and InterShoot is still independent of the KNSA. Obviously, whenever necessary, the KSNA will be reaching out  to assist the organization.
The organizers of the early days are now the visitors of the event and they can only conclude that today's people are still as enthusiastic as they were at the time.
It is the enthusiasm that made InterShoot grow into an event that conquered its own permanent spot on the International match agenda.
This is something that shooting-loving Holland can be proud of.
Drs Sybe Streekstra
Secretary Koninklijke Nederlandse Schutters Associatie