A Message,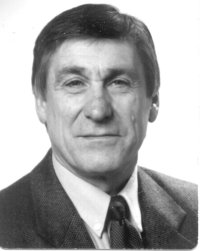 Lots of shooting competitions are being organised Country- Europe- and Worldwide. However of all those, one shooting competition is hard to imagine of not being on the international calendar, namely the INTERSHOOT in Den Haag. Without a doubt this shooting competition is one of the highlights of the country.
Surely it was not easy 25 Years ago, when a few sport shooters delegates, organised this competition for the first time.
Nevertheless what they put in order was definitely a hit in the "middle of the black". INTERSHOOT is still one of the most popular meetings.
We, the Luxembourger shooters, are always pleased to attend this tournament, not only for the opportunity to encounter top shooters.
Personally I always enjoined to attend INTERSHOOT, for the sake of our friendship we build-up during all these years, is only one of the many reasons.
Of course I like to recall the times when luxembourger shooters were among the bests.  I still smile about  this  chap who absolutely wanted to memories on picture his magnificent 10.9, and …… but this I going to tell you the next time. Pleasant memories we all have plenty.
I wish INTERSHOOT and the originators all the best for this anniversary.
This 25th competition shall, with help of all the shooters, be a grandiose sport celebration.         
Pierre Philippe
President of the Luxembourgish Shooting Federation