A small anecdote at the edge of InterShoot.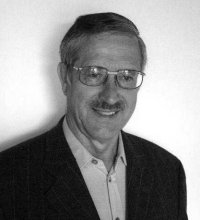 It happened some 15-odd years ago. It was the first time that the match used our equipment. Of course I was there to step in, if and when needed.
When I was strolling through the hall during the matches, I spotted a gentleman that was investigating something with a magnifying glass. My curiosity forced me to have a closer look, because what was worth investigating with a magnifying glass?
When I got to the gentleman I noticed it was Mr. Eckblatt from Finland, at the time the Finish ladies coach.
He had a box with specially selected air rifle pellets in front of him and took every pellet out of the box using tweezers, looked at each single one of them through the magnifying glass and put the good ones to one side and the bad ones to the other side.
According to his strict criteria this meant that out of every box containing some 500 pellets, only some 40 to 50 were usable. These 'Extra Class' pellets were put on a piece of foam (or maybe even cotton wool?) and handed over to the Finish ladies.
The ladies team reached an excellent result.
To this day I still wonder: were the ladies simply good shots or was it due to the specially selected pellets?
Klaus Häring
manufacturer of shooting sport installations.