Eighteen years an InterShoot coworker without any dissonant note …….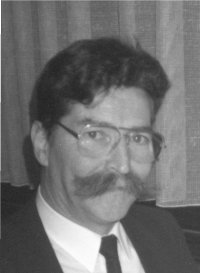 As a very enthusiastic lover of the shooting sport I have had the opportunity to work in a wonderful team and help to make a success of many an InterShoot.
After having been not too lazy to sit a variety of training courses and even after having spent a week in Wiesbaden, I was deemed at a sufficient level of proficiency to request a Jury License at Head Office. And ………received it. With a big fat signature of Antonio Samaranch at the bottom, I now was a coach and with the license I was a member of the Jury, yet I learned most of the trick of the trade from my colleagues at InterShoot.
I was able to work many years after that event with great pleasure as a member of the jury and organising team of the InterShoot match, where my personal patch was the Weapons Control bureau.
As the title of this article indicates I was part of the team for 18 out of 20 years, starting with the 2nd year in Zoetermeer as part of Stek Geerts team. I have enjoyed the shooting and the entire InterShoot show. It gave a warm and cozy feeling to be part of such a smooth running organising team, even though my limited assistance only involved the days of the match itself and the preceding training days.
Especially the personal contacts with all coworkers was fantastic – hence the title (without any dissonant note). The pleasure I had at the matches and the many male and female friends I gained during the years compensate undoubtedly for the days off work I spend on it.
I sincerely wish that the same enthusiastic and skillful team will run the InterShoot match for many years to come. I have heard nothing but praise from all the competitors I have spoken with over the years. Very few matches are run to this perfection.
There are many shooters in and outside Europe that can very well remember the match and had lots of fun at it. The organizing committee and all the collaborators can be very proud of this accomplishment!
Thank you on behalf of all the shooters,
Theo van der Zalm
Ex-member of the Jury