Load!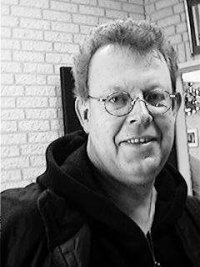 About three decades ago I started shooting. My dentist, an enthusiastic hunter, introduced me to Stek Geerts and thus to the Oranje Nassau shooting club in the Hague. Stek was one of those guys who put a lot of effort in young shooters. Even in me though I never understood why. I'm still not able to hit a barn from the inside.
Until his untimely demise he kept sponsoring and supporting me and many other young shooters. The only thing he asked for in return was to lend a helping hand in organizing shooting matches. In my early days this meant that,  rain or shine (we have an outdoor pit operated range), I had to run like mad to change targets. If you managed to do that properly, i.e. if the competitors were not complaining about your performance you sort of got promoted to score room duty. This way you could work your way up. Stek more or less the same way helped young shooters to climb up. Start with small matches like the club competition and so on. During one of his many travels abroad he came up with the idea of a small scale international competition for younger shooters to help them build up the necessary experience they need to shoot international matches. Thus  was born.
There are people who claim that I've assisted in every  competition ever held. I myself am not so sure about that but who's counting? Let's say it were quite a few and let's hope it will be quite a few more. But the fact that I've been involved in so many editions is the reason that the  organisation have asked me to write down some of my "memoirs". OK. As I already said it was Stek Geerts who initiated the  competition.
Another thing is that Stek (whether I liked it or not) just gave me range duty on one of the first   competitions. That meant picking op targets. You know, those little square cartons with holes in them that the shooters will have put on the chair behind them after each series of ten shots and not on the floor.
After some time I got promoted to range officer. Which meant that I had see to it that everything went right and that you had to speak with shooters, coaches en members of the jury. I felt very important. Nonsense off course. The most important person is the shooter him or her self. He or she is the one who has to do all the hard work and we were there to facilitate.
There are times however that things turn out differently. One of these moments was at the early days of CO2 guns. During the mans pistol match one of the lady shooters came up to me and asked whether she could fill her cylinder. I had no objections. So she went on. I stood there watching her. I had no idea what she was doing or why because I'd never seen one of these things in my life before. After fumbling about for a few minutes she looked up at me and said "it's empty". I could not imagine that we managed to come up with an empty bottle so I said to the lady " let's go outside and check it". Which is quite simple. All you have to do is go outside turn open the valve and if it makes a lot of noise than it's not empty. Mind you, you do have to hold the bottle firmly. With tremendous noise the bottle flies out of my hands travels for about seven yards manages to find the entrance door of the shooting range and only when it entered I managed to get hold of the bloody thing again.
You could hear a pin drop in the shooting hall. Not knowing what to do I stared around until my eyes met those of Ragnar Skanaker. He just smiled at me turned around and continued his series and so did all the others thus saving my day. Most of the time things go right. But a change in the rules can sometimes lead to confusion.
Afew years later I was chief range officer doing the first Olympic Final Match in the Hague. The shooters were nervous and so was I. The first English word I ever spoke into a microphone was the word "LOAD". And as I did the lady in second place looks up at me starts laughing and puts down her pistol. I turn around to the audience and saw everyone grinning at me. Well there you are standing in the middle of a grinning crowd not knowing what you did wrong.. It wasn't wrong just a little to much bass.
There are dozens of anecdotes I could tell and most of them are true but I would like to finish this contribution.
I wish everyone especially the competitors a very successful  2002. Enjoy the competition it's one of those experiences that no one ever can take away from you.
Martin Finkelnberg