Contemplations of an old InterShooter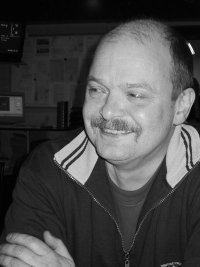 Many years ago, in 1974, I started my 'shooting career'. A guy called 'Stek Geerts' allowed me into his club and taught me a few fundamentals about shooting that changed my life: 'When you're a member of a shooting club, you shoot at matches. If you're not shooting at matches, you run matches.' Simple stuff, but when my shooting career was about 3 months old, I was changing targets, range officering, scoring targets, doing admin and anything else that makes a match so much fun. Two and a half years into my career, Stek commandeered me to Zoetermeer, where there were sixty-odd people shooting with air weapons. Martin – also an old Stek victim – knew a bit more about who those shooters were and what they did. After all, Martin's been shooting about a year longer than I have and he expertly pointed out who the World champion and European champions were and what their scores were.
Life's gone downhill rapidly ever since. With the exception of the five years when I lived abroad, I managed to survive every InterShoot. Why? Because it's fantastic to work at!
A look behind the scenes reveals a small, motivated, hardcore team that will do anything for each other and anyone else for that matter. It is highly uncommon for an InterShoot worker to ask any of his colleagues anything, simply because if anything needs doing it'll be done automatically. Most in the team have become good personal friends over the years and have shared many a drink or festive event.
As far as the competitors go, I believe we've always had a 'shooter comes first' mindset. The competitors have trained long and hard, want to accomplish something and they're at InterShoot to shoot, not to be bothered about trivialities by the organizers. I guess this might explain something about the relaxed atmosphere at the ranges…. Needless to say we've had many a discussion and many a laugh behind the scenes.
Will I continue? Probably not. I am beginning to feel old and find that I (and some of the others) run on autopilot at the match – never a good thing to do! It's also time for some young blood to carry the candle, because we do believe InterShoot should continue. It is with great joy that I watched when one of the youngsters ran some of the finals during some of the recent InterShoot. It was with even greater joy that I heard the crowd cheer him afterwards – they really seemed to understand!
Any special people? Oh yes! Can't name them all, but the number of special people I have met during the years are countless. Coaches, Trainers, Officials, Competitors, Members of the Jury, you name them, I have met them and they were special. The only regret I have is that InterShoot happens once a year and I can't really get to know all of them with that sort of frequency. Maybe, just maybe, one day we'll organise a reunion and I'll invite them all in my garden for a barbeque. You never know…..
Ronald de Vos
Chief Range Officer, Range Officer, Target Transport, Speaker, Range Construction, Range Deconstruction, Chauffeur, Translator, Bill Poster, Cleaner, Computer Fixer, General Jack of all Trades, Husband of Catering.